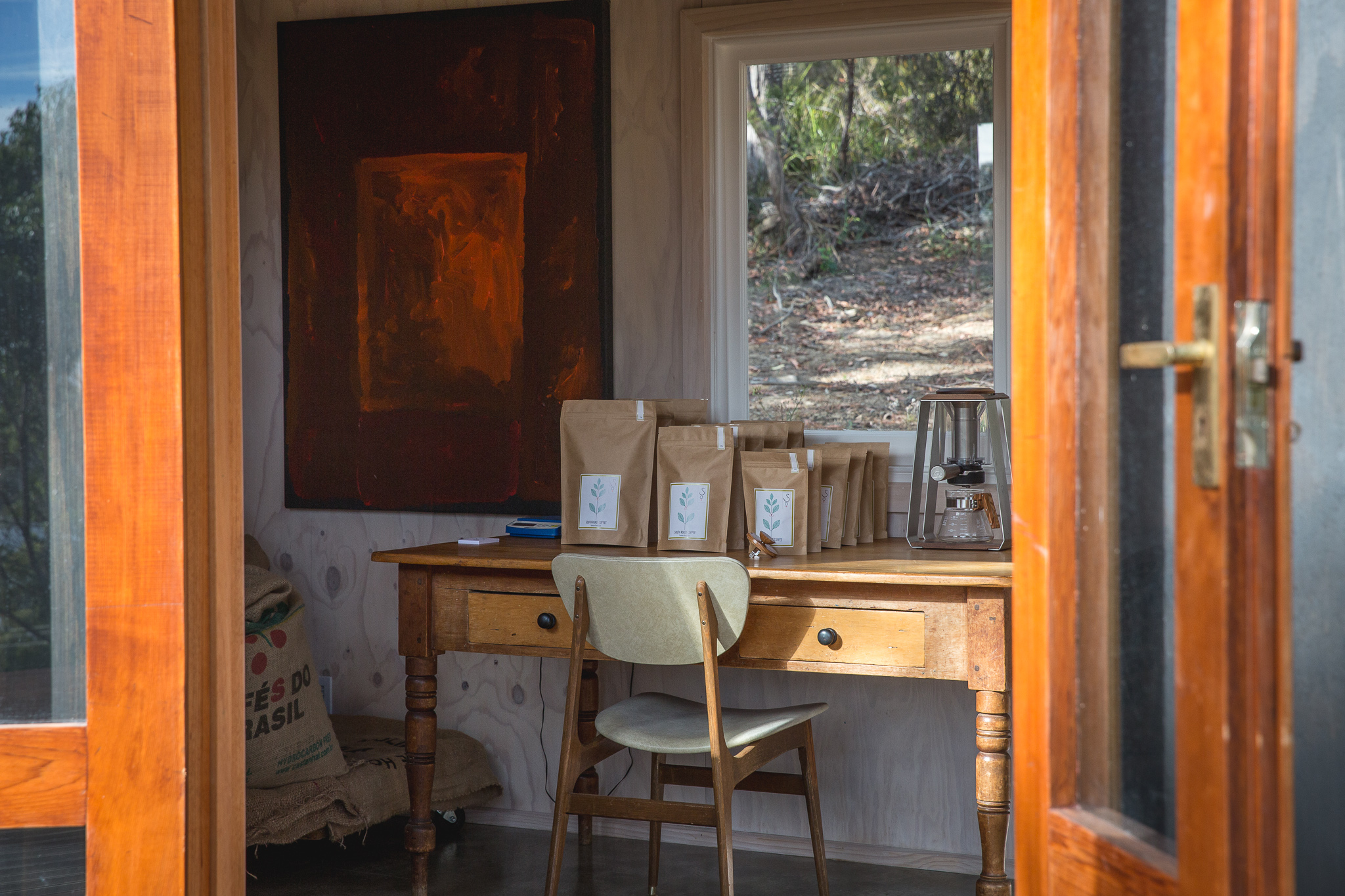 South Roast is a very small batch roastery, set amongst native bush on the Tasman Peninsula.
Here in this peaceful bush setting, we take the time to control every stage of the roasting process by hand, while still utilising the latest technology in data logging software.
Creating simply beautiful, handcrafted coffee, where each bean is handled with the love and care, it deserves.
We are proud to offer you high quality coffees, which have been traded with respect and highlight the unique taste profile of their origin.